Bastille Day, Nice and the fear of Islam
Terrorism in Australia
Terrorism is now part of the landscape in Australia. This week in November 2018 the Federal Police arrested three men for planning a terrorist attack. The authorities alleged the men planned to shoot as many people as possible in Melbourne using an automatic weapon. And earlier this month a knife wielding man attacked three people in Bourke St Melbourne and one man died. There have been other attacks in which the Islamic State has claimed responsibility. All these attacks affect us all and it is difficult not to have a fear of Islam. One particular attack had a special impact on me and that was one in the South of France on Bastille Day in Nice which led me to write the Blog "Bastille Day, Nice and the Fear of Islam.
St Swithun's Day 2016
It was St Swithun's day in 2016 – the fifteenth of July I remembered as I got up around 7:30. Because I have that sort of mind! The previous day was Bastille Day and American Independence Day was on the good old Fourth of July. There is a saying in England that if it rains on St Swithun's Day it will rain for another forty days. I had visited the shrine of St Swithun in Winchester Cathedral some years ago but not on his day. But forty days of rain would be welcome as I live in Far North Queensland Australia and July is in our dry season.
After pouring a cup of coffee I turned on the tv to listen to the news. There was a caption flashing across the bottom of the screen. "Over 60 killed in Nice when a heavy vehicle driving on the Promenade  des Anglais ploughs into people who were celebrating France's National Day". This news did not have the same impact on me as when I turned the tv on in September 2001 to see planes being flown into the twin towers. That sight lives with me still. I was shocked by the Bali bombings, London bombings, the Madrid Station bombing, Charlie Hebdo attack and the attacks on Parisians and Belgians earlier in the year. The effect of these outrages has however been blunted and nothing surprises or shocks so much.
July 14th 1962
It was significant that the 14th of July was the date of the attack. I had studied French for seven years at school in England and had studied French History and indeed taught the French Revolution to 15-year olds. In 1962 I was studying A Level French at school. Miss Turner, my French teacher arranged that I should spend the summer working in a French household as an au pair in the hope of becoming more fluent in the language. Bastille Day that year was something special for me as I was in France.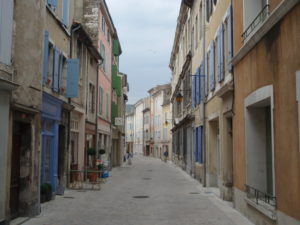 I was staying in a small town called Dieulefit (Dieu Le Fit meaning God made it). It was indeed a beautiful place surrounded by fields of lavender and is in Drôme close to Provence. My employers were the Fauché family, Marthe and Henri, who lived in Romans sur Isère, But they spent a lot of time with the family of six children at Dieulefit. This is where Marthe's mother Madame Donnedieu De Vabres lived.
The Donnedieu de Vabres
The Donnedieu De Vabres were an esteemed aristocratic and Protestant family with a long lineage. I did not know this at the time. I did know Madame Donnedieu lived in a large house which I think had four stories and was in the main street of Dieulefit. It was an old house and had shutters I had to close each evening. There was a terrace at the back of the house overlooking the garden and the mountains and each evening we had dinner on this terrace. We had seven course meals and the vegetables were served as separate courses and the food was Provençal and magnifique.
On Bastille day 1962 I was up in my bedroom which was on the third floor overlooking the street. I sat at the window and watched the procession go past. It was a long procession with drums and pipes and people dressed in 1789 style clothing. There was the singing of the Marseillaise and some carried flaming torches. I enjoyed the occasion and I was so pleased to be a part of it. I am sure the people in Nice were in 2016. 1962 was quite an auspicious year for France. What happened then I think has bearings on what is happening to France now.
The ending of the colonial era
The French colonial era was coming to an end. Independence for the colonies was very much an issue. I have heard 21st century commentators assert that feelings of resentment against the French by the former colonies are part of the campaign against the French now and commentators mentioned this when police identified the driver of the lorry that killed so many people as a Tunisian.
Algeria
In 1962 Algerian Independence was much to the fore. The Algerians in favour of independence chanted "Algerie Algerienne" at their rallies. Madame Donnedieu de Vabres marched around the kitchen in Dieulefit banging a saucepan with a ladle and chanting "Algerie Française".
The Donnedieu's were a political family and were involved with Algeria and North Africa. I learnt whilst I was there that Madame's husband had been a diplomat and they had had a diplomatic posting in Egypt. A Donnedieu is mentioned in Thomas Kenneally's book "Tales from the Forest". He took part in the peace negotiations at the end of World War One. Another Donnedieu de Vabres was a judge at Nuremberg and his son is a current French Politician.
Pieds Noir
In August 1962 I met Marthe's brother Georges who arrived in Dieulefit with his wife and three children. Georges was in the French army and had been based in Algeria. The family was returning to France along with many "Pied Noirs".
The Pied Noirs were Christians and Jews who had lived a long time in Algeria. They were from other places around the Mediterranean and France. It was time for many of them to leave. They had supported Algeria remaining French. Georges and his family stayed for some time in Dieulefit. They took me with them to Marseilles. They needed to see what was happening to their belongings which were being shipped to Marseilles from Algiers.
There was much turmoil at the time and this was also the time of plots against De Gaulle. Frederick Forsyth used these as the background for "Day of the Jackal".  How many of the seeds of what is happening in France now were sown then?
Nice July 2007
The choice of Nice for the attack was not surprising – a soft target as they say today. France has just hosted the European Football Championship and had been congratulating itself that no major terrorist attack had marred the event. Nice I had always thought of as an upmarket resort on the Riviera frequented by the well-heeled bourgeoisie. I have been to Nice and spent a week there staying in a lovely apartment high on the hillside overlooking the city and the harbour. We stayed there with my Swedish brother in law Gunnar and his wife Louise. We sat on the terrace watching the ferries arrive and depart from the port.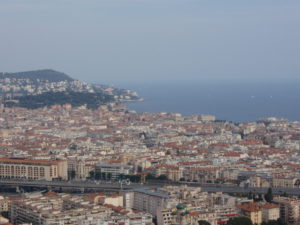 Promenade des Anglais
The promenade des Anglais we knew well. After we had spent a week with my son and his family and his in-laws in Languedoc we drove to Nice. Gunnar was arriving much later in the day and had arranged for us to pick up the key to the apartment from a mysterious go between Swede. We were to meet him outside the St Georges Hotel on the Promenade des Anglais. We drove up and down a few times before we found the hotel and the strange little Swede.
Queen Victoria
We walked along the Promenade a few times that week and could imagine the Victorian English tourists strolling along the Promenade including I presume Queen Victoria herself who stayed in Nice several times and is reported as saying on her deathbed, "If only I were in Nice, I would survive." Nice and the Riviera Coast is still I suppose an upmarket holiday destination.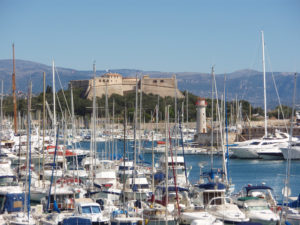 We took the train one day to nearby Antibes where Leif and Gunnar's cousin Eva lived with her Danish husband Johan. Antibes is also known as Juan-les-Pins and I remember the lyrics of Peter Sarstedt's "Where Do You Go to My Lovely" – "When you go on your summer vacation, you go to Juan-les-Pins". This dedicated to someone who enjoys the luxurious life of the rich and famous and lives in a fancy apartment on the Boulevard of St Michel and is a friend of Sacha Distel.
Impact of terrorist attacks
So whether Nice was chosen because of its elitist image or because it was thought to be relaxed and unprepared is debatable or maybe a combination of both. Watching the coverage from Nice that morning, we were told that it was unknown if it was a terrorist attack, but later it became obvious that ISIS were involved.
Immediately we were told not to condemn all Muslims because of the acts of the few. This was the same week Barack Obama told us not to condemn all American Police because of the acts of the few, not to condemn all black Americans for the actions of the few who retaliated against Police brutality and not to condemn all Muslims for the attacks perpetrated by the few on American soil. I agree with this, but it is very difficult not to fear Islam.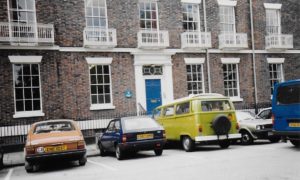 The Fear of Islam
When I was a student of History at Liverpool University, I studied Medieval European History and I remember being asked to write an essay on "The Fear of Islam was responsible for the Crusades".
So if the "Fear of Islam" was so great in the eleventh century in Europe when news travelled extremely slowly how much greater is that fear today. Social media proclaims militant Islam's message and 24-hour news shows beheadings done in the name of Allah. But how anyone could kill and maim in the name of religion has been a question asked of many religions over the centuries. That question will not go away any time soon.
Since that day in Nice, there have been more attacks and each time someone in authority says that the community will not be cowed by the incident.  But every incident has an impact on our confidence and sense of security. The situation in the middle east and Afghanistan is so unstable and the suffering of the population in those places knows no end. How to combat this is so hard to fathom. There seems no answer.