Countdown Conundrum game online is for you to try.
Countdown Conundrum  game online is a shortened version of our Letters and Numbers Countdown game. Explicitly it is one part of the four game app. This is playing at level 1. The full app has 5 levels and can get a lot harder. But this will give you a taste of the full game.
In other words it is here for you to get a taste of the full app.
Countdown Conundrum – How to play?
Try to form a word from the nine letters you see on the screen. Gradually you will find strategies to help you work out the conundrum. For instance if the letters t, i, o, n are there this may be the ending. In addition pick a starting letter and think of words it could be.
Download the free app to practise some more. Practise might not make perfect but you will increase your skills.
If you play in free mode, you are not timed so can try to work out the word and develop strategies for solving the conundrum. In the latest versions we introduce different levels and at the lower levels you are given one or two starting letters as a clue.
If you enjoy playing Countdown Conundrum On-Line please
 Download the free app to play against your device, your friends or others from around the world.
You can also take part in daily challenges and therefore increase your word knowledge.
The app contains the other countdown games of Letters, Numbers and Wordmix which you may also enjoy.
Download the free apple app today.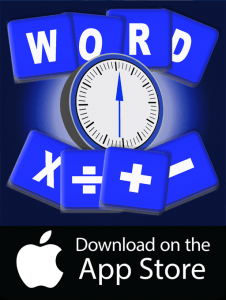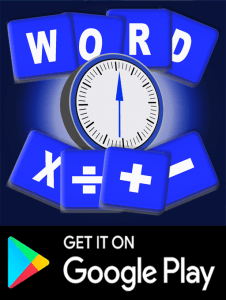 Letters and Numbers Countdown is now available on Windows and Mac